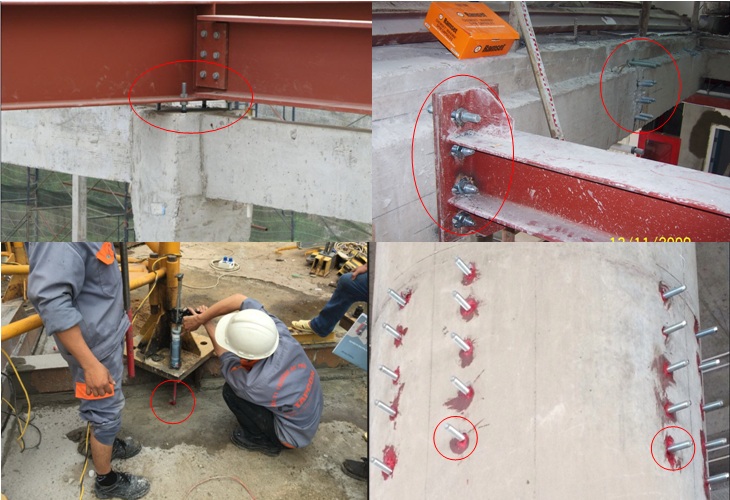 (click on the above picture to zoom in/out)
- For reasons of changing structural design, missing and/or out-of-location of casted-in J-bolts, additional elements of canopy, structural steel frame, ... the need of new anchor bolt into existing concrete elements is a very conventional practice on jobsites.

- The glass-capsuled chemical anchor such as Chemical Anchor-V or injection type VME Adhesive and expansion bolt SZ-S Highload (8.8) - all are made in Germany by MKT, is a safe solution for these applications. Designed and manufactured with the highest strength, the Chemical Anchor-V is approved and allowed to resist wind-live-vibration loads, specially overhead application is the best method because of uneasy applying with injection adhesive type.


>>> For technical support and further inquiry you may have, please contact us.