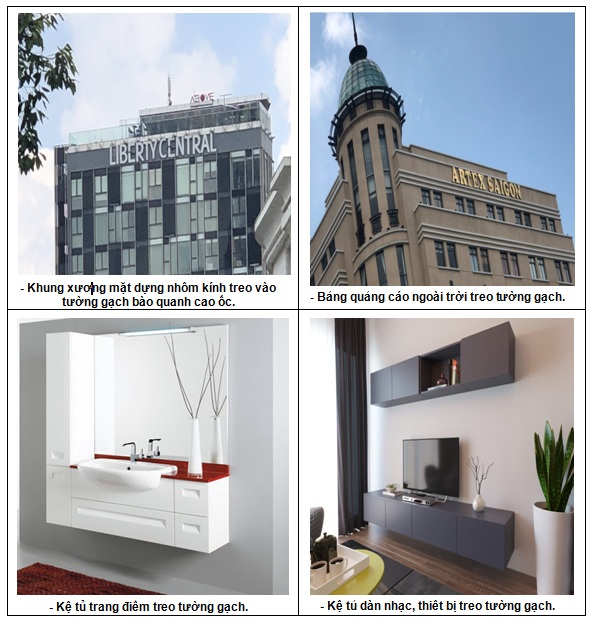 (click on the above picture to zoom in/out)
- Unsafe to apply an expansion bolt or normail chemical anchor bolt in Hollow brick walls (or block walls), as there is no expansing or anchoring point inside the hollow wall to react on and work. And plastic anchor is light duty, too weak to resist wind and heavy load like advertising Billborads around the top building, in addition, it is also aging for a time in use.

- Therefore, a special chemical anchor bolt designed for brick wall is the injection adhesive system branded VMU-Plus (made in Germany by MKT) come with "01pc. Threaded rod M10;12 + 01pc. Plastic mesch sleeve" is an ideally safe solution and method for fixing items on hollow walls, such as: Big & heavy advertising Billboards surrounding walls on top of highrise buildings (as shown on picture above), big make-up cabinet c/w table on wall, or sanitary wares c/w accessories in toilet, ...

>>> For technical support and further inquiry you may have, please contact us.