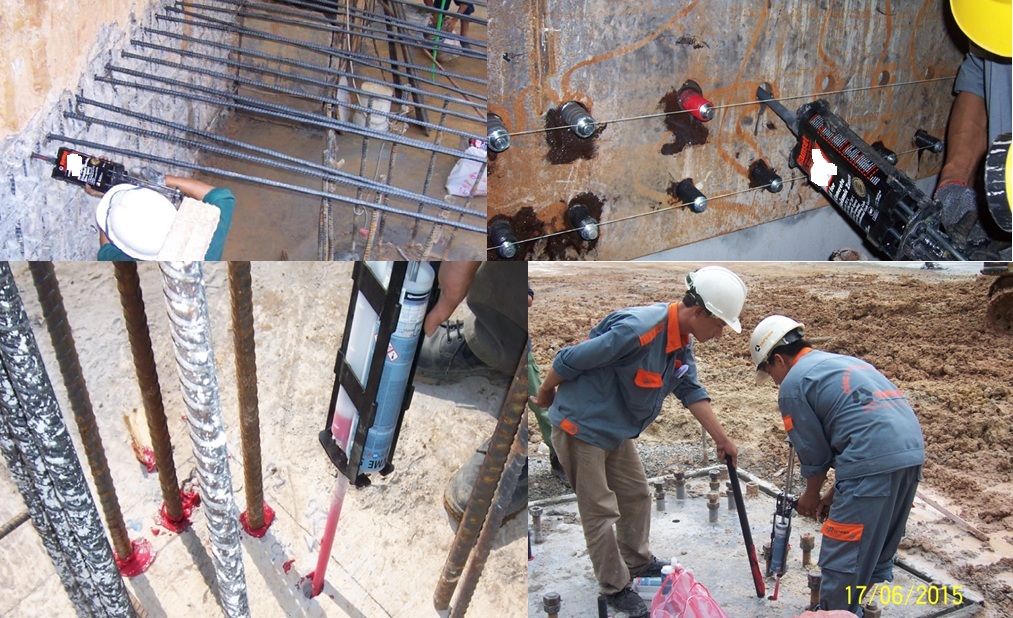 ( Click to zoom in/ out the picture )
For different reasons of changing structural design, missing and/or out-of-location of casted-in starter bars (or coupler), in particular with work procedure of contemporary formwork method, etc... the need of dowelling post-bonded rebar into cured (hardened) concrete elements is a very conventional practice on jobsites and MKT VME-585 Epoxy-based Injection Adhesive (made in Germany, approved by EAT European technical certificate) is a right choice for this application. Designed and manufactured with the highest strength of chemical anchor bolt range "Epoxy", which is approved and allowed to resist wind-live-vibration loads; work well for oversized and/or cored holes (with smooth hole side-wall) and in dry, damp, wet and even flooded holes.
This MKT VME-585 Epoxy-based adhesive also can be used to bond rebar (or threaded anchor) stud into narural stone base-material.