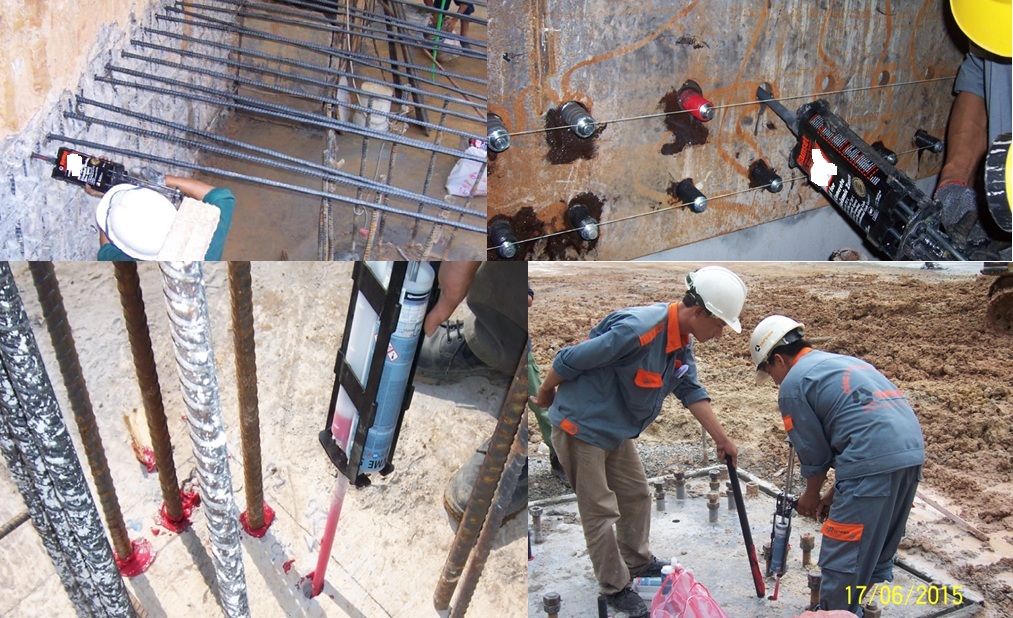 (click on the above picture to zoom in/out)
- For different reasons of changing structural design, missing and/or out-of-location of casted-in rebars (or coupler) and J-bolt, in particular with work procedure of contemporary formwork method, etc ... the need of dowelling post-bonded rebar/anchor botl into existing concrete elements is a very conventional practice on jobsites.

- The typical product often used for these applications are the injection adhesive branded VME/585 with 100% pure Epoxy based-adhesive (made in Germany by MKT).
>>> For technical support and further inquiry you may have, please contact us.